Enjoy a Movie Under the Stars at



Drive-In Theater
5 miles North of
Spencer, Indiana
at Junction of Highways 67 & 231 North

GPS Address:
2037 State Highway 67
Spencer, IN 47460
Map It!
Charter Member of the United Drive In Theatre Association aka "UDITOA"

Shown in All New Digital Projection and Sound


CLOSED for the season

See you in April 2024!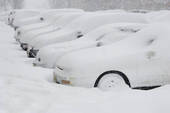 Programs subject to change without notice

Now accepting Visa and Mastercard!
A great way to spend quality time with the entire family.

You do not have to pay for a babysitter.

You can smoke.

You can talk in the car.

You do not have to walk in front of other people to get out of your seat.

You can bring your pets.

You can enjoy a beautiful star filled sky.

You can get lots of fresh air.

A night out at the drive-in is not just a 90 minute movie.

Lots of great food and great entertainment on the screen and under the screen
Admission: Adults $9.00**Children (5-11) $5.00**Children under 5 FREE
(admission includes BOTH features)
Digital Stereo Radio Only at 93.5 FM
We have NO Speakers and no loaner radios
For more information, call (812) 879-4240

&nbsp Visitors since 04/18/00